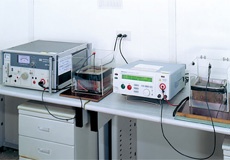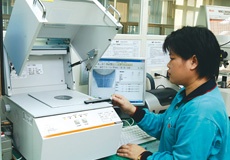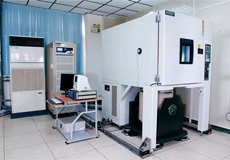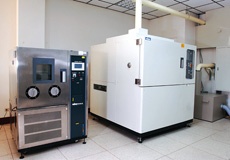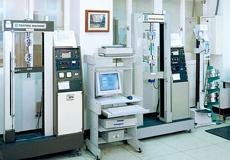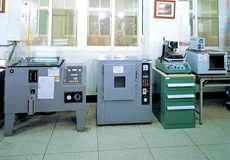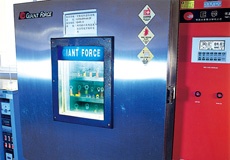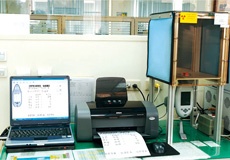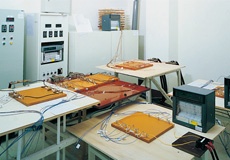 Strict quality control has always been the foundation of the development of KST companies. The entire process from purchasing raw materials to finished products is tightly controlled, with the highest priority to meet customer needs. KST not only gained recognition from customers, but also obtained ISO 9001, 14001, JIS and ISO TS16949 quality system.

In order to achieve higher quality, KST uses the most advanced detection equipment, the best and most comprehensive laboratory, using various types of precision tests and inspections to ensure production quality. However, KST is still not satisfied, through the participation of all employees, implementing the CC QCC Quality (Quality Circle Activities) and 「Proposal Improving System」 continuous improvement, improving quality, ensuring KST is able to respond to a variety of products that are more stringent and meet quality certification systems international security regulations such as: UL, C-UL, CSA, DNV, etc.
This Department is responsible for planning mid-term and long-term development schedules, including research on new products, evaluating production techniques, research and implementation, and actively cultivating the talent of R&D personnel. Using AUTO CAD, Pro-Engineer, Uni-Graphic software CAD / CAM to improve product design and production techniques, molding, tooling, jigs, online check machines and ASSY.
KST recently based on existing core technology, developed the latest products such as: automotive terminals & connectors, lighting system accessories, precision processing of ceramic materials and 4C processing of titanium alloy shell, as well as the development of 4C semiconductors, lighting and other precision components, continued to be proactive developing automotive and home appliance terminals, connectors and 4C IT / IA / IO fine pitch connector.
Research and Development Department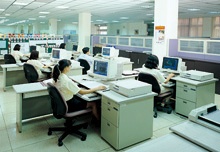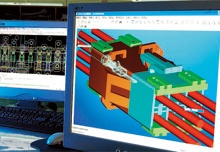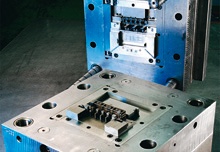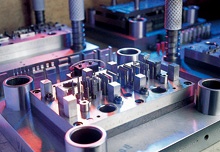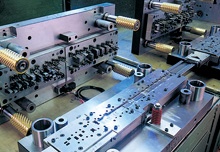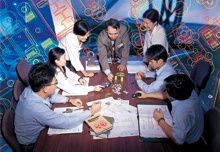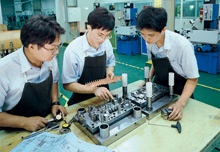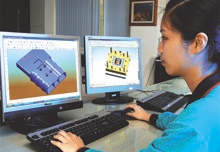 We help you make the
best of your business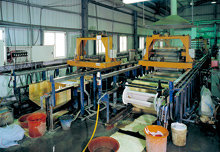 Brazing, Annealing, Plating
Establishing High Speed Punching Machine, to match with the application of high class steel material for punching tools, enabling the self-made punching tools continue to raise up higher production efficiency, also maintain qualities stability, lengthen punching tool life time. In the future, we shall put more efforts towards the direction of unching Tool Quick Changing System too.
Brazing, Annealing, Plating
In the process of brazing, the distribution system has greatly reduced storage space, also saves a lot of labor and transportation time, so as to achieve "just in time" production, the greatest flexibility in on-time delivery, stable high quality in brazing and annealing, meeting the requirements in producing High quality electric crimp terminal series. KST is also late in establishing its own plating shop in the professional plating zone and provides a fast and on-time plating process.
Auto-Warehouse Intergrated Production Process Distributing System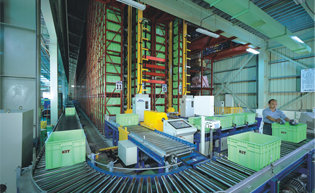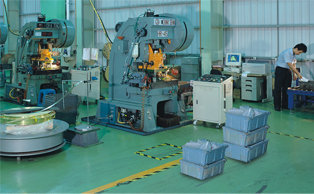 To increase productivity and reduce excessive labor, with a macro perspective and plan concept, KST applies the AS / RS fully automatic stocking system and the production system distribution system.

Starting from the purchase of raw materials, punching, various processing processes, assembly, until packaging & shipping of finished products, all processes are integrated in the system. All of them are computerized and controlled through a computer system, enabling real-time product stock monitoring, precision control, timely preparation of materials in every process and tracking lot production, etc. Everything can be checked and controlled effectively in the shortest amount of time.
To handle a variety of small orders, and to face the pressure of short product delivery time requests from customers, increasing the efficiency of the ASS'Y engine becomes very important, and flexibility, interoperability and variability become very dependent on the ability of its regulatory staff.

The company's production engineering team succeeded in developing its own production machine that was able to handle the challenges above, as well as achieving flexibility, full support and product delivery on time. Reducing production costs can only really be achieved with high-level automation capabilities. As well as the distribut material distributing system 」which is able to provide material supply quickly and on time, has increased the percentage of success in completing production orders.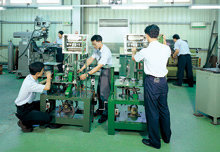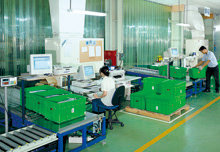 Production Engineering & Automation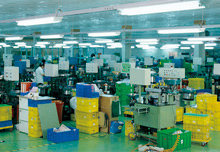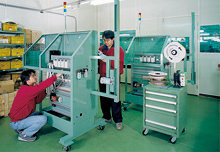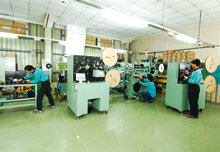 The company's production engineering team continuously conducts research and development to improve assembly and processing techniques, increase efficiency, reduce the percentage of damage and failure. This is the best instrument in improving quality and cost savings.
Full auto packaging machines have greatly increased packaging productivity and efficiency, are stable and fast, standardized and energy efficient, especially in the packaging of a large number of products.
With a product distribution system plus fast packaging, various types of orders in large or small quantities, several or many types, staff can still control inventory information appropriately, so as to maximize the allocation of goods, and complete products according to the order within the stipulated time.
Product Packaging & Shipping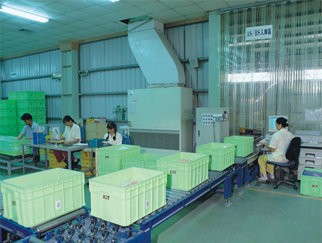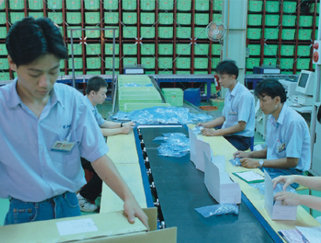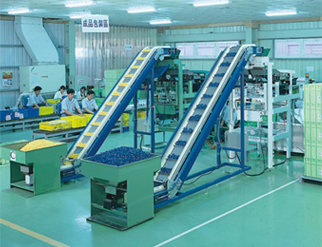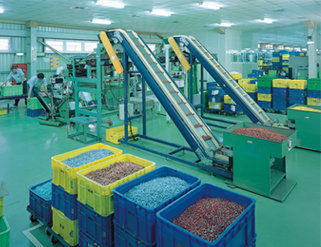 If you have any questions, please feel free to contact us.